At Elk Grove Honda We
We Finance Your Future, Not Your Past.
Elk Grove Honda works hard to make our neighbors lives better by helping them to re‑establish their credit. We are less concerned about a customer's credit history and more interested in helping individuals re‑build their future and earn a customer for life. Allow us to help you find the New Honda or Pre‑Owned Vehicle and overcome your credit troubles.
Shop New Inventory
Shop Pre‑Owned Inventory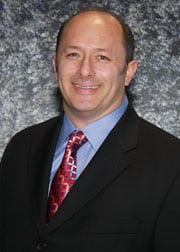 A Word From Our Finance Manager
Our goal at Elk Grove Honda is to assist credit challenged customers with finding a car loan for a new Honda or pre‑owned vehicle. Our Special Finance Managers give people with bad credit the opportunity to buy the same vehicles as people with good credit.
We understand that life happens and your credit rating may have suffered as a result. Elk Grove Honda has built strong relationships with local and national lenders. This allows us to help you get the right financing for your situation. There is nothing that we love doing more than helping people with credit issues obtain a car loan when they didn't think it was possible. And the beauty is, we do it ALL the time!
"Great car buying experience... This is the only Honda dealer I will buy from. After experiencing their process, they make the car buying experience fast and easy."
– Neil Morrison
Are you looking for Honda financing offers or leasing options?
Our priority is to help and guide you through the process of a new Honda or used vehicle car loan with poor credit in a no pressure environment. A poor credit score does not mean you have to tolerate a poor purchase experience. Please feel free to contact us directly with any questions regarding your current credit situation or for general financing questions, we are always happy to help. Thank you for giving us a chance to earn your loyalty.