Express Service Contact
Phone Number:
Hours:
Mon - Fri
Sat
Sun
7:00am - 6:00pm
7:00am - 5:00pm
Closed
Directions:
8550 Laguna Grove Dr Elk Grove, CA 95757
We are proud to offer Express Service at Elk Grove Honda.
We are proud to offer Express Service at Elk Grove Honda. Stop by during our convenient Honda Express Service Center hours with no appointment needed at our Honda Express Service facility. Our highly-trained service team will provide you with the same high-quality work and excellent customer service your accustomed to, but even faster! You can also fill out our online service appointment form and schedule your car repair right here for additional services!
Schedule Service +
Service Offers +
No Appointment Needed!
The Express Service lane is the far left lane of our service drive.
Quick & Efficient!
Most services are completed in as little as 45 minutes once the car is on the rack.
Oil Change
Tire Rotation
Brake Fluid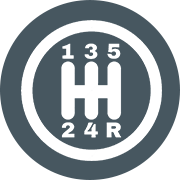 Transmission Fluid
Rear Differential
Brake Inspections
Tire Inspections
& Repair
Convenience & Value:
  Convenient hours.
  No Appointment Needed!
  Most Services take 45 minutes or less.
  Peace of mind from knowing your Honda is being serviced by Honda trained technicians
Quality:
  Honda-trained technicians
  State-of-the-art diagnostic and repair equipment
  Access to the latest service information from American Honda
  Quality assurance process designed to guarantee top-quality repair/service on the first visit.
Went in for an oil change and was out within an hour. Customer service was outstanding.
~ Nakita P. -Google Review
Honda Express Service Near Sacramento, CA
We know your time is important. That's why Elk Grove Honda provides drivers from Sacramento, Elk Grove, Roseville, and Folsom, convenient "while-you-wait-service" with no appointment needed. Whether you drive a Honda Accord, Civic or Pilot, stop into our Honda Express Service Center in the Elk Grove Auto Mall for an oil change, tire rotation, or other minor maintenance services. And our Honda Trained Technicians will get you and your Honda back on your way. Fast.